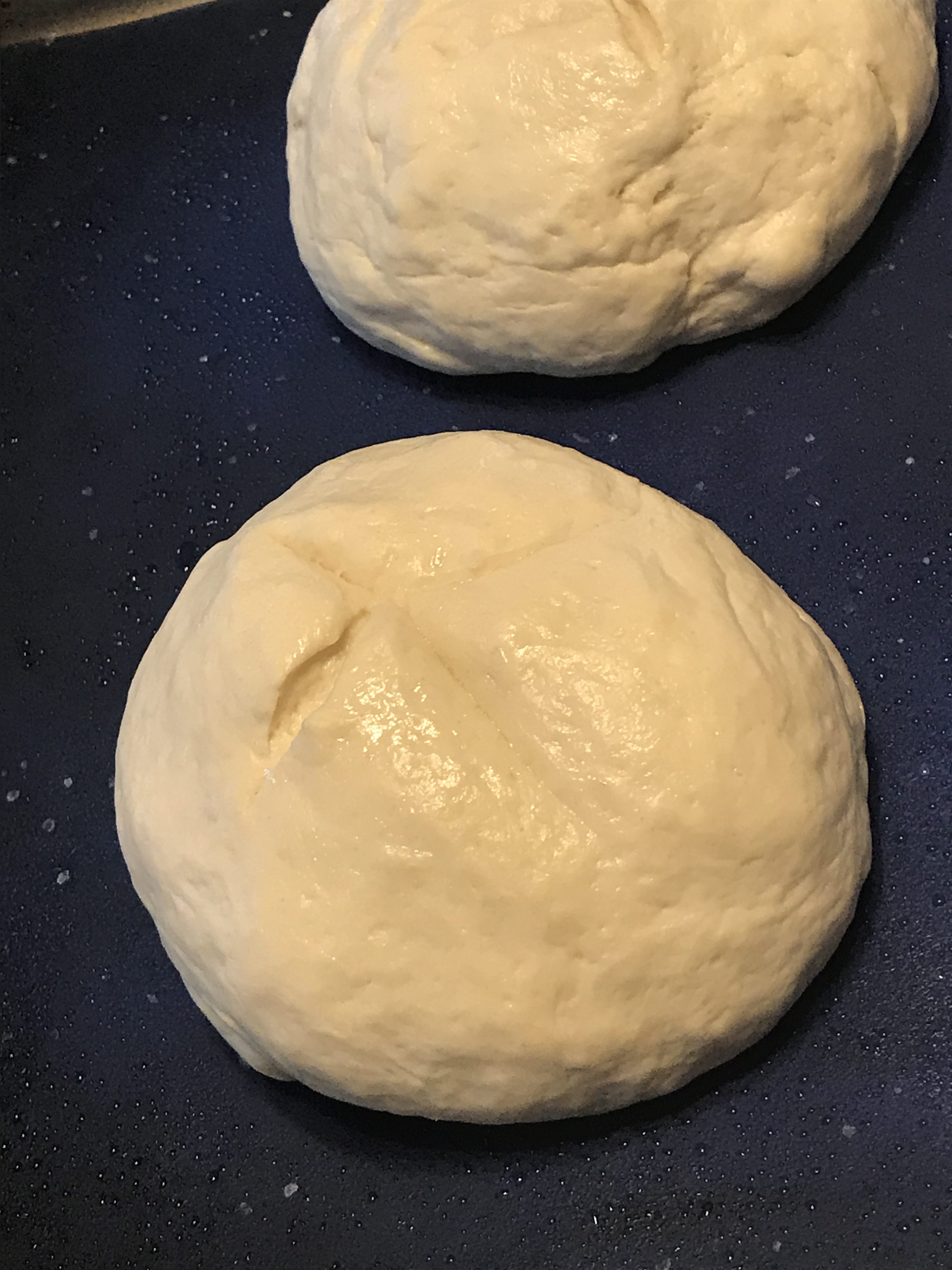 Bread Bowls for the Non-Baker (Like me!)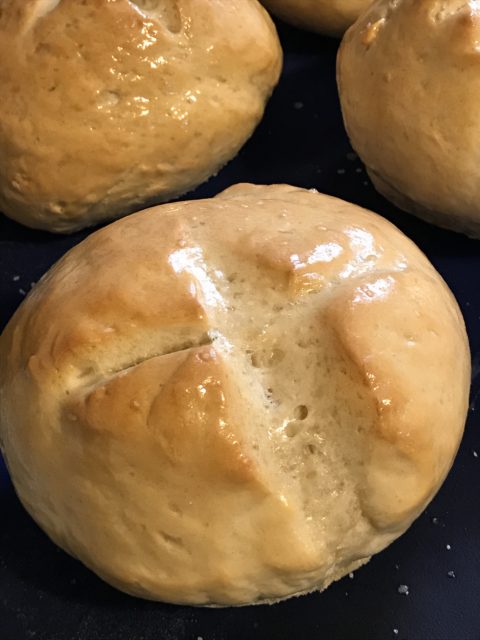 I often tell people I am a cook, not a baker. I think the biggest reason is that baking requires more precise use of ingredients; measuring, proofing, rising, etc. and I am a "toss a little of this and a little of that in" kind of girl. I am not very patient either. Waiting for something to chill or rise makes me stir crazy. It's not that I don't like all things baked, I do. I just would be happy if someone else did the preparation. This is my predicament. I love the smell of fresh baked breads. I love eating cookies when they are still g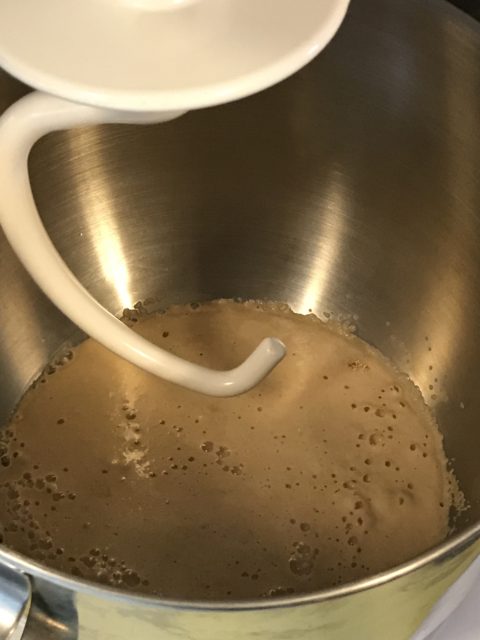 ooey, and bread when the butter melts and drips down my hand. And, I love steamy pies with a scoop of icy cold ice cream melting beside. So, sometimes I bake.
In addition to patience and precision, baking takes skill. Now, I think I have the skills needed, and I certainly know where to go if I feel I'm lacking knowledge. Other than the ever-ready brilliance of Siri and Alexa (what would we do without our phones and Echo type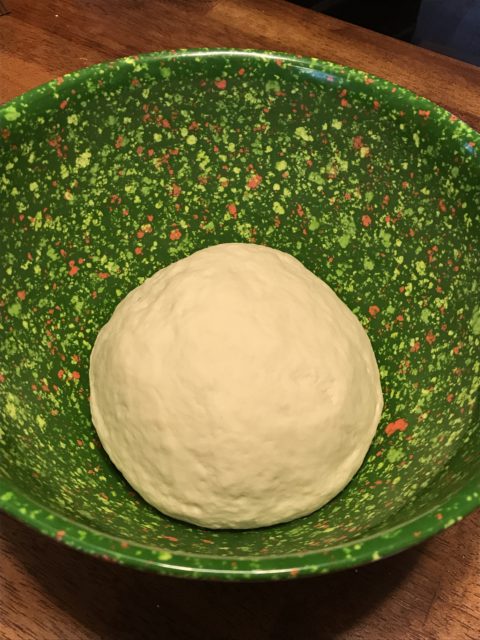 devices?), I can always call my mother. See, baking, in our family, seemed to skip generations. My great grandmother baked, my mother bakes, and my own daughter bakes. Me, not so much.
How happy I was to find an easy recipe for making one of my favorite breads: the bread bowl. As soup season is upon us here in the mid-west, for many soup recipes, the bread bowl is a considerably better vessel for serv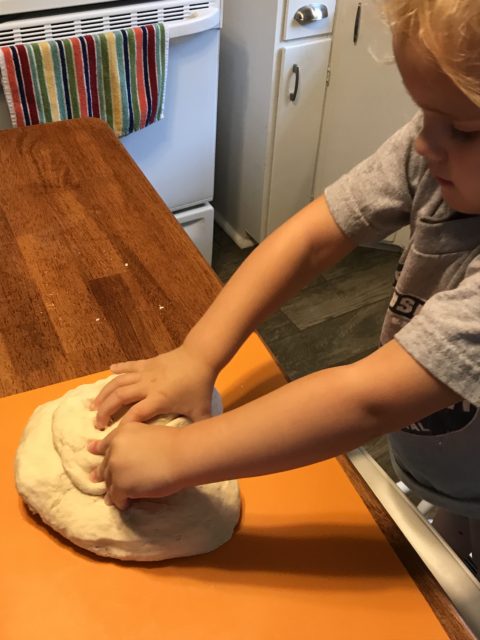 ing than any dish in the cupboard. Where I live, typical bakeries are those in the grocery and big box store. Occasionally, a vendor at the Farmers Market has baked goods, but that is hit and miss. It was time I learned to make them myself. This recipe was so easy, my 3 year old granddaughter, Adilyn, helped the first time.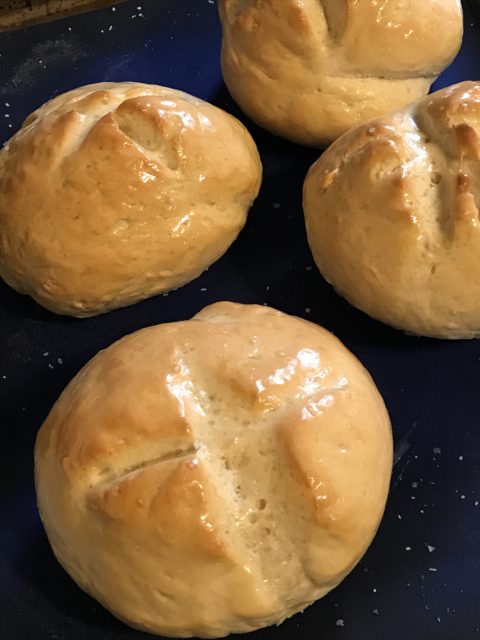 The bowls turned out great. Even though they weren't exactly uniform in shape, the not too dense yet chewy texture and yeasty flavor were perfect. After they cooled, I stored them in a plastic bag in the refrigerator for several days. When I was ready to use them, I baked them at 350 degrees directly on the rack for about ten minutes until warmed through and the crusts were crunchy again.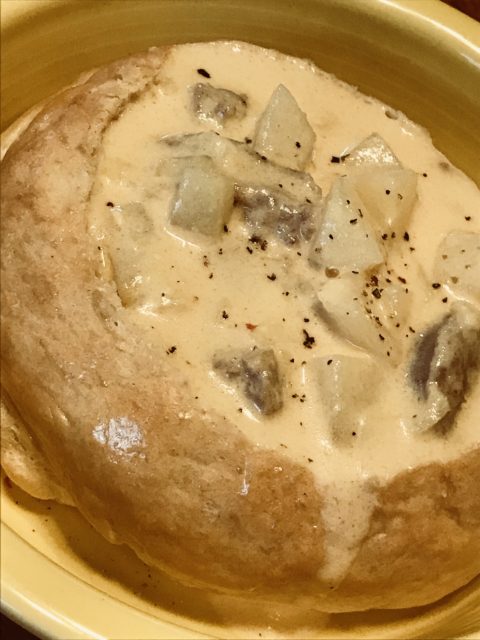 The recipe isn't mine. Credit belongs to The Baker Upstairs. A few tips though: I let the yeast proof a full ten minutes before adding the dry ingredients. I used a mixture of bread flour and all-purpose flour. Not for any particular reason other than when I first made the recipe, I didn't have 3 1/2 cups of bread flour. But, it worked, so I continued with the half bread flour, half all-purpose flour. I kneaded the bread for nearly ten minutes the first time because I had a little person helping. It only took about 5-6 minutes to get the dough smooth the next time. I use a silicone baking mat on my baking sheets. Foods brown perfectly and don't stick to the pan.
Bread Bowls
Author:
Changing Seasonings
Prep time:
Cook time:
Total time:
Soft and chewy on the inside, crunchy on the outside, these round loaves of bread make the perfect vessel for your favorite soup!
Ingredients
1½ cups warm water
2 tablespoons instant yeast
1 tablespoon sugar
3½ cups bread flour (or all-purpose flour, I used a mixture)
2 teaspoons salt
Spray bottle with warm water
Instructions
In a large bowl or the bowl of a stand mixer, dissolve the yeast and sugar in the warm water. Let sit 10 minutes, or until bubbly and foamy.
Add 3 cups of flour and the salt, and mix well.
Add remaining flour, ¼ cup at a time, until the dough pulls away from the sides of the bowl and is only slightly sticky to the touch.
Knead until smooth, 5-10 minutes.
Place the dough in a lightly greased bowl, cover with a warm, damp towel, and let rise 30 minutes.
After 30 minutes, preheat the oven to 500.
Punch the dough down and divide into 4 equal sized pieces.
Shape each piece into a ball and place on a lightly greased baking sheet.
Score the top of each piece and sprinkle with salt.
Spray with warm water and let rise 15 minutes.
Bake in preheated oven for 2 minutes, then spray again with water and reduce the heat to 425. Bake 16-18 more minutes, or until golden brown.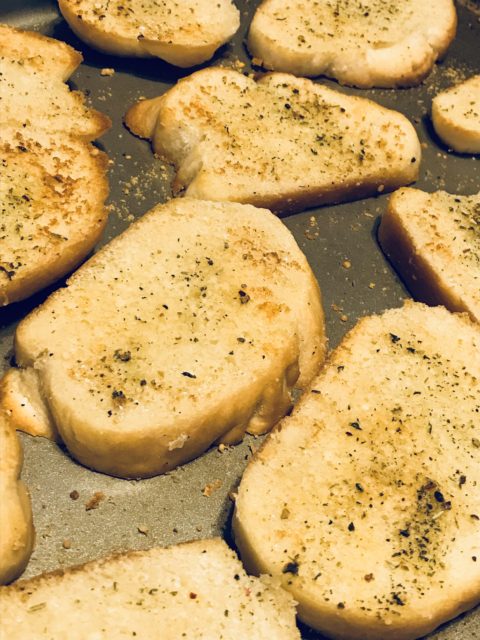 Other than being great bread bowls, this simple recipe just makes good bread. I didn't need all of the bowls I made the other day so, one loaf was just eaten warm with butter. The other loaf was sliced and became garlic bread for a pasta meal. After buttering the slices and topping with grated parmesan, I sprinkled on Changing Seasonings Bread Dippin' blend then baked. Tasty!