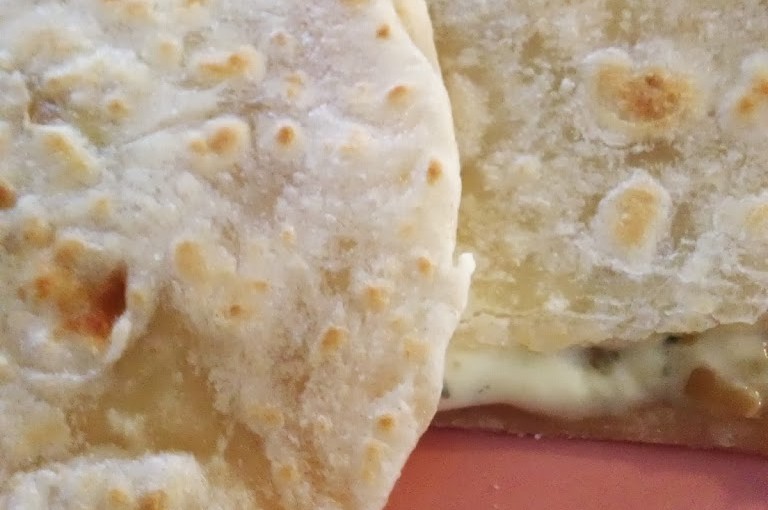 Roasted Garlic and Gorgonzola Quesadillas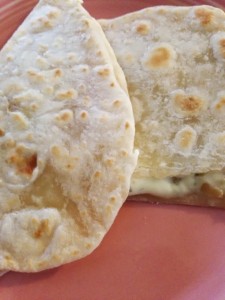 I first made these yesterday for myself as a quick dinner since I had the fresh tortillas on hand.  They were so good, I had to fix them again for lunch today and am eating one as I type.  Good thing none of you can see the fingerprints on the keyboard! By the way, if any of you know my son, do not share that his mother was eating while on the laptop because it is a forbidden activity…Shhhhh!
These quesadillas are a combo of three of my very favorite foods: garlic, cheese and bread.  First, the garlic.  Roasted garlic is easy to make and I keep it on hand in the fridge because it has so many uses. Click here to find out how to roast garlic.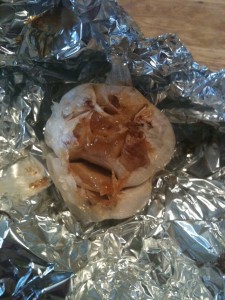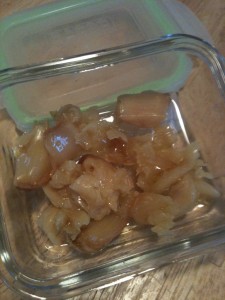 Second, the cheese.  I used Gorgonzola.  Gorgonzola is a bleu cheese from Italy made from cow's milk.  It is salty and the strong flavor comes from the veins.  It is an easy to crumble cheese and melts well.  It is also a great pairing with the potent garlic flavor.
Lastly, the bread.  In this case, fresh, soft, warm flour tortillas.  Here is the link to the recipe for the flour tortillas.  They are so simple to prepare and cost less than pre-packaged tortillas.
Okay, now you have your ingredients, time to put the quesadillas together.
Spread roasted garlic on one tortilla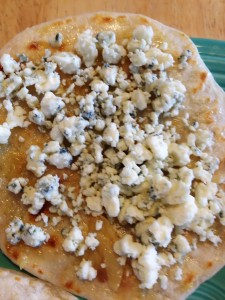 Sprinkle cheese over the garlic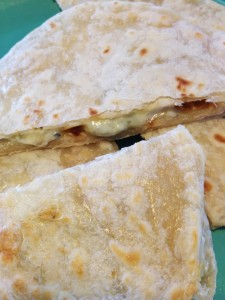 Place a second tortilla on top and heat in a skillet over medium heat until the cheese melts, turning once.