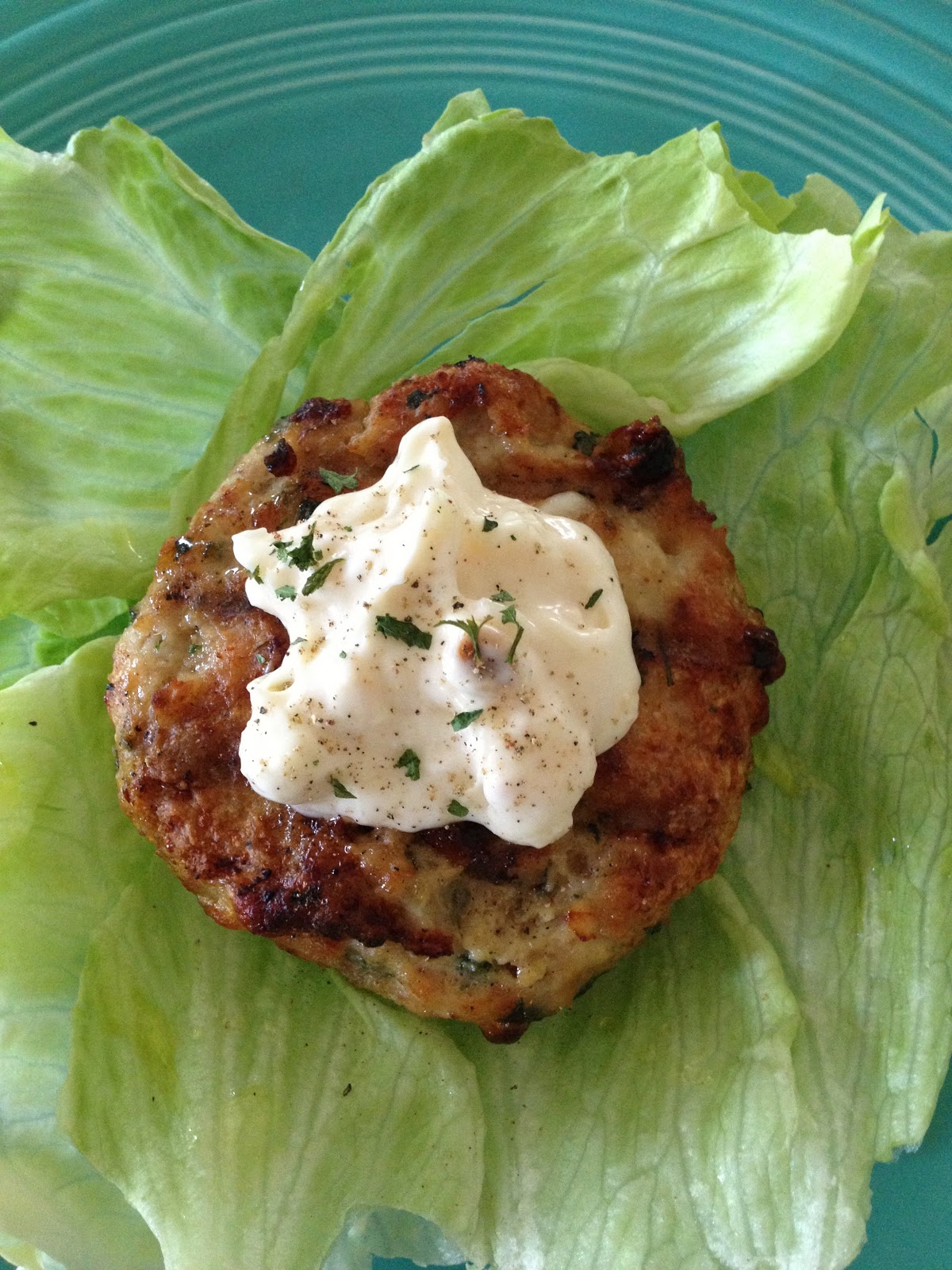 Four Cheese Chicken Burgers with Roasted Garlic Mayo
It's a beautiful day out and I want to toss something on the grill.  I open the freezer and find very little looking back at me.  I always keep a couple of packages of ground chicken on hand for my Buffalo Chicken Meatballs in case I need a quick appetizer for a get-together.  So, I think…hmmm…what if I tweak that recipe and make burgers!??! I really love when an experiment turns out as tasty as it is in my mind when I am throwing it together!
Roasted Garlic Mayo
1 C Light Mayonnaise (I suppose you can use Miracle Whip if you prefer, just don't tell me if you do!)
4-5  Roasted Garlic cloves
pinch of salt & pepper
Mix ingredients together and refrigerate until ready to use.  Letting the ingredients marry for a day will give your mayo a great garlicky flavor.
Four Cheese Chicken Cheese Burgers
1 lb Ground Chicken
1 C Cheese of your choice (Feta, Mozzarella, Provolone, Parmesan, Gouda, Colby Jack, etc.)
1/2 T Minced Garlic, dried or fresh
1/2 T Chopped Onion, dried
1 T Parsley, dried (or 3 T fresh)
1/2 t Peppercorns, coarsely ground
1/2 medium Shallot, chopped