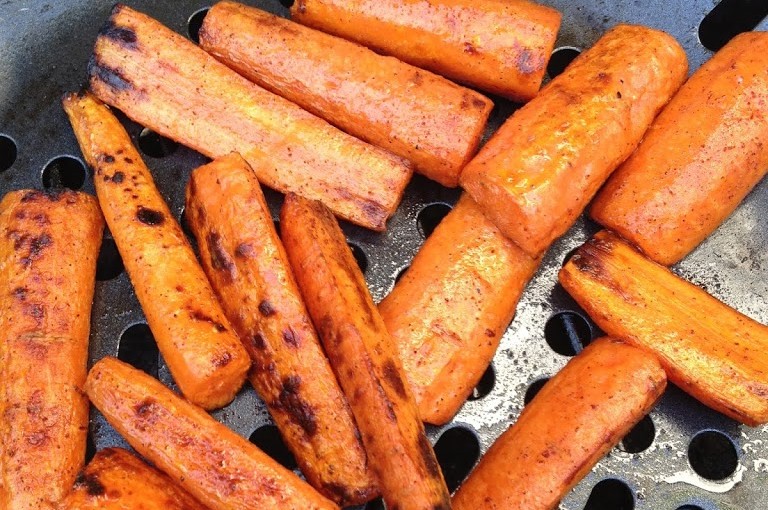 All Spiced Up: Grilled Veggies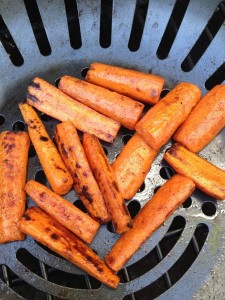 How does it happen that so many weeks have gone by since I last posted?? My son and I have been spending most of the summer at the lake with family and friends. I really need to get an Internet connection here! Instead of typing, I just relax and take in this amazing view!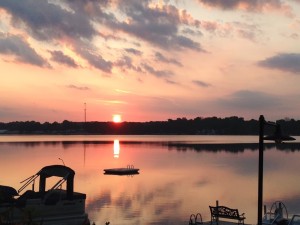 When it's warm outside, I cook outdoors on the grill as much as possible.  Grill cooking tends to be healthier than some of the heavier, gravy-laden comfort foods of the cold weather months.  Especially when we steer away from the higher carbs for the cleaner eating proteins and vegetables.  And, honestly, I've yet to find a vegetable that doesn't taste wonderful roasted over a flame.
I typically try to mirror the spices I use to marinade or rub the meat in flavoring the vegetables.  Simply toss the vegetables in olive oil and sprinkle with spices.  If I am going to serve the vegetable with a Balsamic reduction, I typically just season with salt and pepper. Place in a grill pan and grill while the meat is cooking, tossing occasionally. I use a grill pan/veggie basket to prevent the vegetables from falling through the grill rack.  Click here to see the type of grill pan that is my favorite because it fits next to the meat on most grills, and the holes help the vegetables to roast evenly and quickly.  Most vegetables take about 20 minutes.
Here are several of my favorites: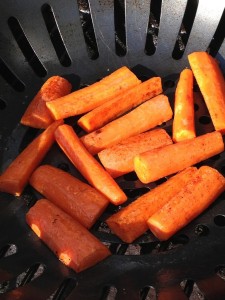 Cinnamon Carrots: toss with olive oil, salt and cinnamon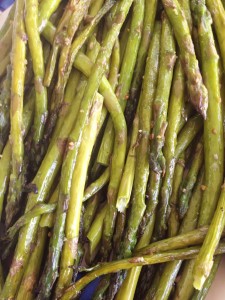 Grilled asparagus: toss with olive oil, salt, pepper and minced garlic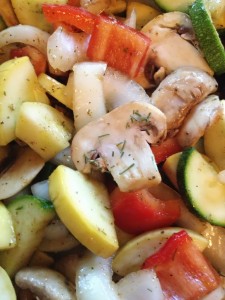 Mixed vegetables (onion, squash, red pepper & mushroom): toss with olive oil, salt, pepper and dill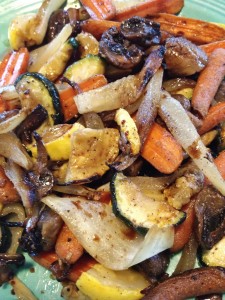 Grilled onion, squash, carrot & mushroom: toss with olive oil, salt & pepper and serve with balsamic vinegar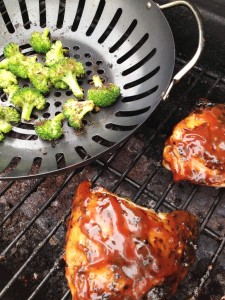 Broccoli: toss with olive oil and grill seasoning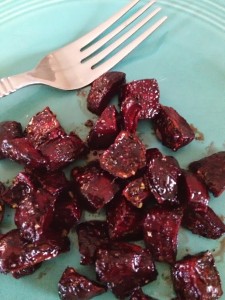 Beets: toss with olive oil, salt, pepper & thyme and serve with Raspberry Balsamic (Click for recipe)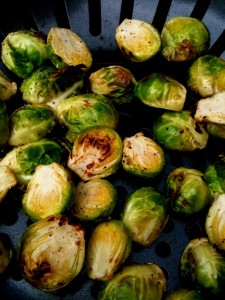 Grilled Brussel Sprouts: toss with olive oil and salt & pepper
What are your favorite ways to grill vegetables???