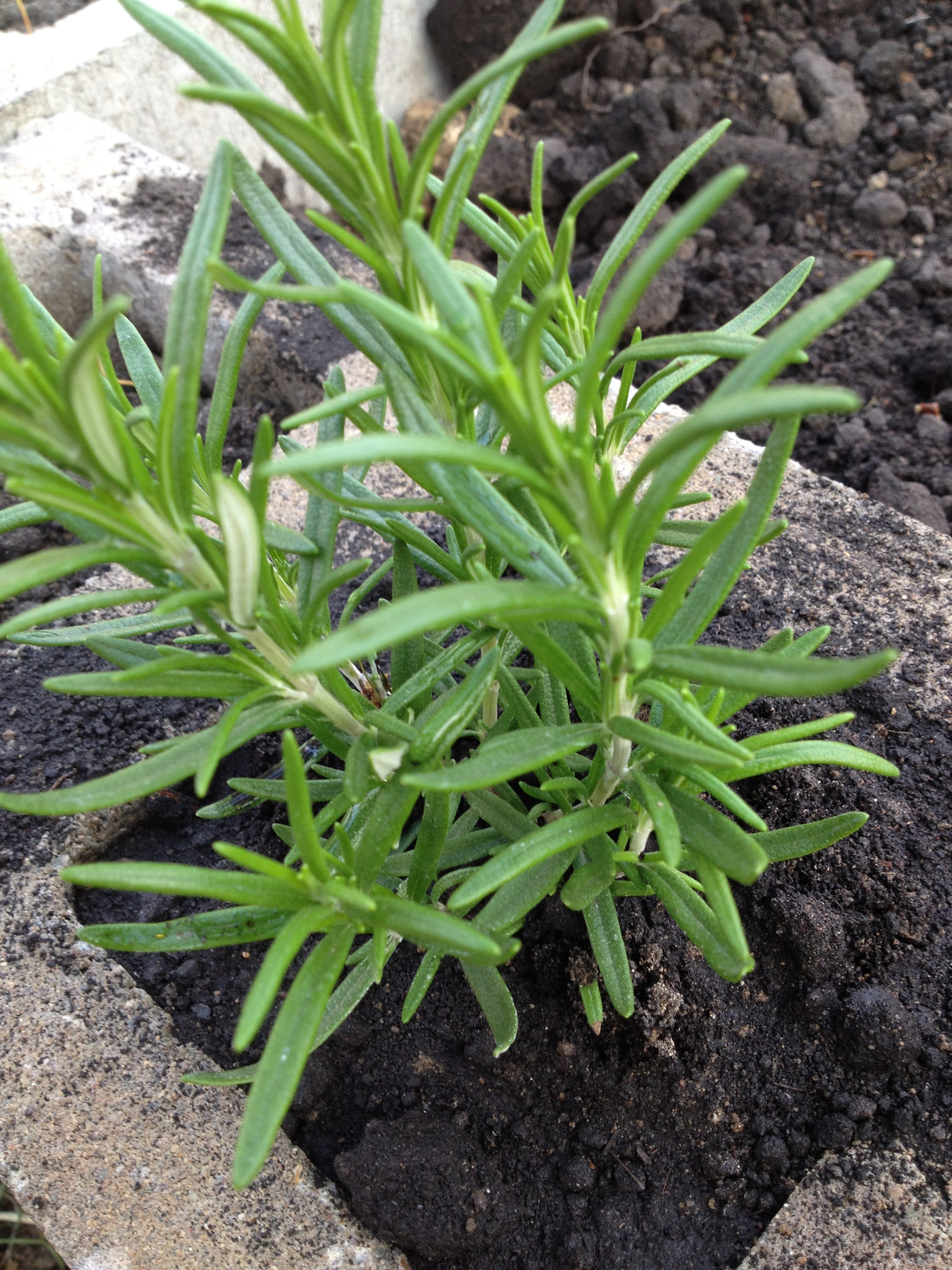 The Many Uses for Fresh Herbs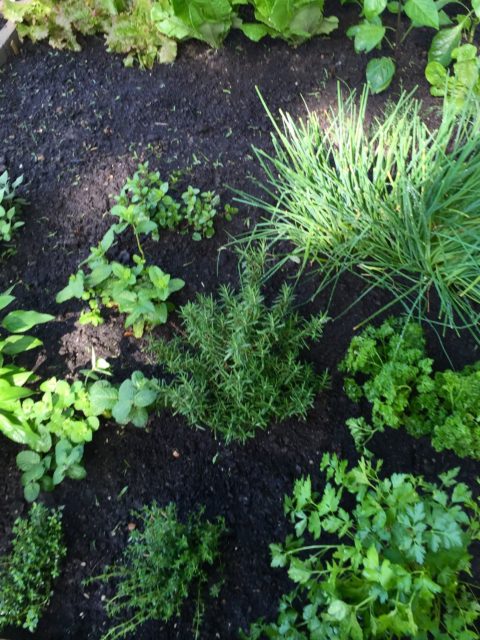 As I started to type this, I realized I often start posts with, "I love…" I suppose it makes sense. If you have read the post My Love Affair with Food, you understand that I truly do love food. This blog came to be because of my adoration for enhancing the flavor of dishes with herbs and spices. Other than being beautiful plants that smell amazing, fresh herbs add texture, color and, of course, more flavor to foods. Herbs are also known for a wide array of health benefits.
I grow as many varieties of fresh herbs as I can in the mid-west. People often ask if I grow all of the herbs that become the spices used in Changing Seasonings blends, and the answer to that is most definitely, no. There are hundreds of herbs grown all over the world. In most areas, herbs are indigenous to that part of the world and are used in the dishes of the region because they have always been readily available. Some herbs can only grow in particular places because of the growing environment, the soil, the weather, etc. In turn, there are many spices that are imported from other parts of the world that are used in blends and recipes.
I sell fresh herbs at a local farmers market, and the number one thing I hear from people is, "I wouldn't know what to do with it." So, this blog post is going to talk about some of the herbs all cooks should have and how to use them. Later this week, which happens to be National Herb Week (May 3-9), I will share how to store fresh herbs.
Here are my top seven favorite fresh herbs:
Sweet Basil
Basil's best friend is the tomato, so it is perfect, fresh or dried, in Italian sauces like marinara sauce which can be used on spaghetti and pizza. It can also be pureed with pine nuts, garlic, olive oil, and Parmesan cheese to make pesto, another great pasta sauce. Top a tomato slice with mozzarella cheese, olive oil, and a basil leaf for a tasty and pretty Caprese salad.
Dill
When people hear dill, they think pickles but there are many other uses for the fragile, feather-like herb. Dill adds a fresh flavor to fish and potato dishes. The best friend to dill is the cucumber, not just for pickling, but in Mediterranean recipes. Chop tomatoes, cucumber, and green onion. Drizzle with olive oil and toss in roasted garlic, kalamata olives, and feta cheese. Season with a Greek blend such as Changing Seasonings Greek Isle blend, and top with fresh dill. Use as a dip with pita chips or as a topping for gyros.
 Chives
Chives with their light onion taste are perfect for adding color and flavor to many dishes. Only add them at the end of cooking or as a garnish because heat diminishes their form and flavor. Use in dips or to top soups. The chives' best friend is definitely the potato. Prepare quartered red potatoes by boiling or roasting, and toss in butter and chopped chives. Season with a little salt and pepper.
 Parsley
I grow flat leaf parsley and Italian curly parsley. Parsley is versatile enough to be used in most dishes for added color and flavor. Many people think because it is most often used as a garnish that parsley must not have much flavor, but it actually has mild, grassy flavor that doesn't over power other flavors in the dish. Parsley is also great for adding moisture to dishes. Try these Chicken Cheese Burgers, yum!
Thyme
There are several different varieties of thyme. Lemon thyme is one of my favorites. Thyme is a heartier herb with a strong flavor that pairs well with other herbs. Thyme is typically used to flavor meats. Season chicken pieces (I like thighs!) with salt, pepper, fresh lemon thyme, and minced garlic. Drizzle with olive oil. Top with lemon slices and bake. Serve with your favorite vegetable and rice or a pasta with alfredo sauce.
 Rosemary
Rosemary is a strong woody herb that is typically either loved or disliked because of its pungent flavor. The taste is a lemony pine that pairs well with meats. It is best used fresh because when dried the leaves become sharp. Rosemary is often used in Mediterranean and Italian cooking. Use ch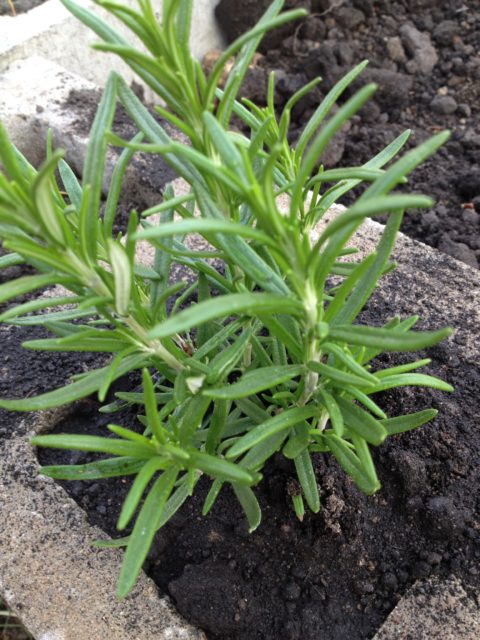 opped Rosemary to make a compound butter for topping steaks.
Cilantro
Cilantro is another herb that people either love or not. Like rosemary, it has a very distinct and pungent flavor. Often used in Indian and Mexican dishes, it has a fresh, slightly licorishy (yes, licorishy is now a word) flavor. Mix chopped cilantro, finely chopped red onion, salt, pepper, and lime juice with mashed avocado for a yummy guacamole.
There are several gadgets that are handy for making herb use easier. This is one that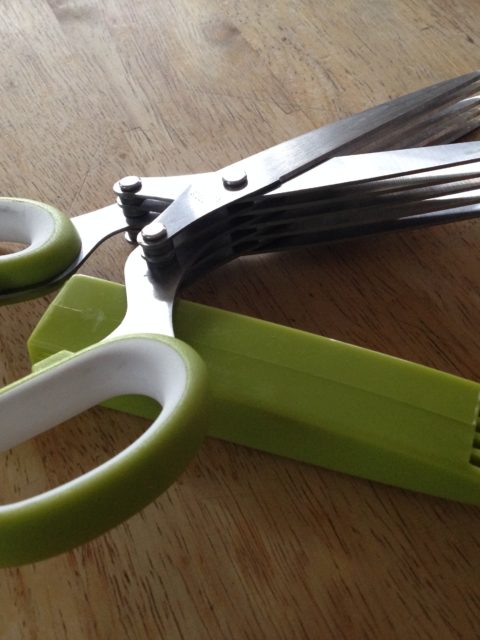 I use all of the time: herb shears.
These nifty scissors make is simple to chop herbs into small pieces. Use them to do a big bunch or just a small amount right into the dish. I have no affiliation with this particular brand, but I love how sharp they are and how the cover doubles as a tool to get the herbs from between the blades.